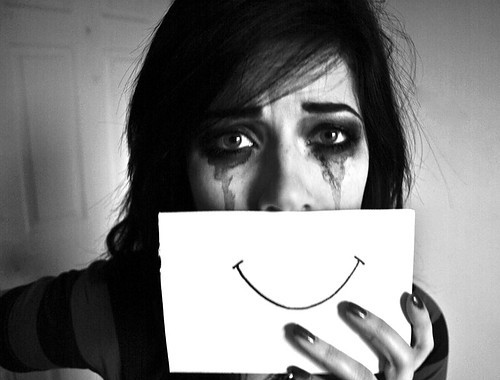 On Wednesday, October 10
th
, 2012, a young girl named Amanda Todd from British Columbia was found dead from suicide in her home. I started reading more into this story, and this young woman was a victim of severe bullying at her school.
It all started with a mistake she made years ago by flashing herself for a guy on a webcam. Years later also, she hooked up with a guy who was already in a relationship; later, in a video where she's telling her story says, "…huge mistake."
She was shunned or made fun of by everyone at her school, which no doubt led to her suicide.
Days later, some people who knew her are still posting things about her on Facebook such as, "I'm glad she's dead."
I was almost in tears as I read this story, and I can't help but think that if someone, anyone from her had only extended God's love to her, would she still be alive?
Sometimes I feel like Christians have a tendency to back themselves away from people who have made mistakes like this. Many of us get an attitude of absolute disgust and think, "Sinner! Sinner! Back away! Back away!"
I think we often forget that Jesus came to die for everyone-not just those who commit so-called "tiny" sins. Also remember that he saved a woman caught in adultery from being stoned. To the men who were wanting to stone her, Jesus said, "Let him who is without sin among you be the first to throw a stone at her." No one could do it. He simply told the woman to go and 'sin no more' (John 8:5-11).
Before you became a Christian, what kinds of things did you do? Certainly you have deep regrets over things you've done, right? No one can become a Christian or know the love of Christ until someone shows it to them. People like Amanda desperately need the love of Christ to change their lives and to give them a purpose.
Do the people who've committed those sins need Him any less? We ALL need the love of Christ. As Christians, we must reach out to those who are alone and need help. God has given us the job as His followers to help others and tell them about the love and hope Christ can give to them.
Don't be an encourager to bullying by standing off in the sidelines. Remember-by stepping in and reaching out, God can use you to positively affect someone else.